Construction Site Safety Technician (CSST)
Call us at 337-562-4592 to see if you qualify for a discount.
IMPORTANT: The deadline to register for this course is January 3, 2019.
Sorry, we are no longer accepting registrations for this course. Please contact our office to find out if it will be rescheduled, or if alternative classes are available.
Course Description
The McNeese Institute for Industry – Education Collaboration does not offer financial aid. Please see the following for questions about financial aid opportunities:
Calcasieu Business & Career Solutions Center
2424 3rd St, Lake Charles, LA 70601
(337) 721-4010
ABOUT THE COURSE
This nationally recognized training program is designed to provide an entry career pathway for safety professionals who have experience in the construction field or who are seeking an entry-level position in the construction industry. This course was developed by the NCCER (National Center for Construction Education and Research) to respond to the needs for trained safety personnel on their job sites. The program covers 27 major modules, including 29 CFR 1903 (OSHA Inspections), 1904 (Recordkeeping and Injury Classifications), 1910 (General Industry) as well as 1926 (Construction Industry) regulations.
Students who pass all end-of-module tests and the midterm and final exam (on the material covered in class from the Field Safety and Safety Technology books) will receive the following
4 NCCER certificates:
Field Safety
Safety Technology
Construction Site Safety Supervisor
Construction Site Safety Technician
PROGRAM CONTENT
The Construction Site Safety Technician Course Covers the following modules:
· Introduction to Safety
· Confined Spaces and Excavations
· Work Zone Safety
· Electrical Safety
· Working from Elevations
· Steel Erection
· Heavy Equipment, Forklift, and Crane Safety
· Concrete and Masonry
· Introduction to Materials Handling
· Introduction to Safety Technology
· Hazard Recognition, Evaluation, and Control
· Risk Analysis and Assessment
· Inspections, Audits, and Observations
· Employee Motivation
· Site Specific ES&H Plans
· Emergency Action Plans
· JSAs and TSAs
· Safety Orientation and Training
· Work Permit Policies
· Confined Space Entry Policies
· Safety Meetings
· Accident Investigation: Policies and Procedures
· Accident Investigation: Data Analysis
· Recordkeeping
· OSHA Inspection Procedures
· ES&H Data Tracking and Trending
· Environmental Awareness
REQUIRED BOOKS
The requied textbooks may be purchased anywhere and are available in the McNeese Bookstore. Costs (below) are McNeese Bookstore prices.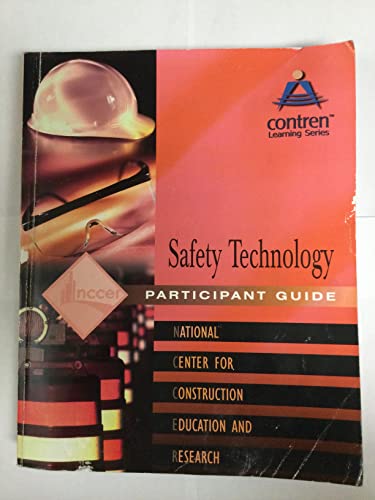 1. Safety Technology Participant Guide, Contren Learning Series, by NCCER (National Center for Construction Education and Research) ISBN: 0131062581
COST: $113.50
2. Field Safety Trainee Guide, 2nd Edition, Contren Learning Series, by NCCER (National Center for Construction Education and Research) ISBN: 0133402452
COST: $130.00
REGISTRATION
· $990.00 registration only (cost of required textbooks separate)
· Pay online with Visa, MasterCard, or Discover
· For American Express, contact Cheryl Smith at (337) 475-5573.
· Checks should be made payable to McNeese State University and mailed to the following address:
McNeese State University
Institute for Industry-Education Collaboration
Box 91834
Lake Charles, LA 70609
Payment must be received two weeks prior to course start date.
FOR ADDITIONAL INFORMATION
Susan Clark
Phone: 337-562-4593
Email: sclark1@mcneese.edu
Refund Policy: Refunds for non-attendance will be given if a written notification is received up to 5 working days prior to the first day of the course. No refunds will be given after that day. In the event that an attendee cannot attend, he/she is welcome to send another person as a replacement at no charge or accept a credit for a future course.
DISCLAIMER: The McNeese State University Institute for Industry-Education Collaboration will always make the best effort to avoid cancelling a course. This course, like any other, can be cancelled for a number of reasons. If the course is cancelled, you will be refunded the full amount. Please be aware of this possibility when making travel and hotel arrangements.